Local food – But How Can It Work?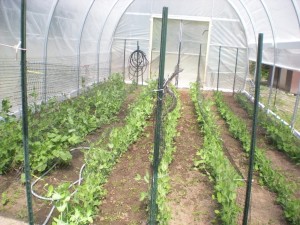 Author: Lois Theaker, Citizen Journalist
     According to Nick and Elly Versteeg's documentary film Island on the Edge, 50 years ago Vancouver Island produced over 80% of its own food. Presently, the island's population produces less than 10%. Despite this, eating locally in the Greater Victoria area is relatively easy for those willing to drive to local farms and farmers' markets during the summer. Unfortunately, our growing season stretches to about 5 months and we need to eat for 12 months of the year. 
     Are there enough farms and farmers to grow our food? Island on the Edge suggests that there are not enough young farmers to replace retiring farmers. Are there other barriers that stop farmers from being successful in marketing their goods to bigger stores around the Peninsula and Victoria? Farmers Bob Maxwell and Mike Romaine, and agri-business consultant Bejay Mills speak out.   
     As a "seasoned" farmer, Bob Maxwell states, "Young farmers need a place to start, but land is too expensive. Many people don't want to lease to inexperienced farmers.  The biggest issue for them is finding good land available at a good price with a long term contract with people who understand the nature of farming." 
     Many general farm income concerns were dealt with in 1996 when provisions were made for direct farm sales, agri-tourism and local farmers' markets Maxwell explained. "Many farmers don't have the volume to sell to big stores. Those that do, have direct arrangements with those stores or sell their goods through a wholesaler" he said. In contrast, "farm gate sales and farmers' markets provide local farmers with the full retail price." 
     You can hear the pride in Mike Romaine's voice when he speaks about his Healing Farm produce being sold in local stores, used in bakeries and featured on the menu at the Empress Hotel. He sells to stores on the Peninsula, but thinks the biggest barrier for farmers is the competition with offshore prices. In addition, small farmers just don't have the volume. Romaine says, "The big stores deal with large distributors and infrastructure. Chain stores want to supply exactly the same product to all their stores." He pointed out that, "this may be to some extent a customer concern because people seem to want this kind of consistency over local products coming and going. There should be stronger education about the benefits of buying local foods and government agencies should once again take some initiative here."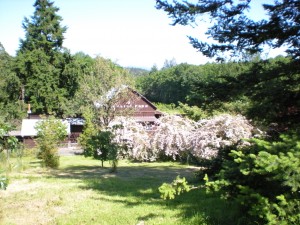 Romaine also promotes the value of farmers working collectively so that small producers could pool produce with others in order to sell to larger stores.
     Bejay Mills owns and operates two agriculture based companies and serves on the board of the Peninsula Agricultural Commission. He believes there are conflicting ideas on farming. "The Peninsula has a lot of small scale producers and there is a strong local economy with direct markets and selling to restaurants. We have a very diverse local economy of food, but the 'big picture' is cheap food and commodity farming," says Mills. 
     Mills identifies the need for a central packing and distribution centre where even small scale operations could have their products cleaned, graded and packaged to provide more marketing opportunities for local growers. "Value added products seem to be where the money is, and processing more local goods right here could have a great market with tourists as well as locals."
     Expressing others' concerns about the price of land and the difficulty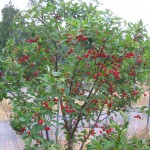 inexperienced farmers have in getting a lease, Mills says, "The lease model may not work for everyone." He noted that there is "some interest in our community in having a type of land trust in which the municipality could buy farm land and lease it back to farmers." Saanich recently purchased Panama Flats for park and agricultural uses. Ultimately though, farmers want to own at least some of their land. However, this land trust model might work to get young farmers into the business and if they are successful, they could then purchase land
 elsewhere.
     Next in the series, off to the grocery store.